Get to know us…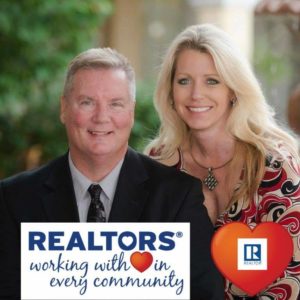 The Wolter Team has been helping people just like you since 2001. Gary started his career with an emphasis on the highest quality of customer service where training and education would be the cornerstone to attain the highest in professionalism. Gary & Melynda now serves the East Valley (Gilbert, Mesa, Queen Creek, Chandler etc.) here in sunny Arizona and are licensed in Iowa and have a team there as well.
Both Melynda & Gary mentor and coach agents in Arizona and Iowa.
From 2015-2016, Gary served as the Team Leader/CEO of Integrity First Realty, Keller Williams office in Mesa/Gilbert, Arizona. Recruited 150 agents in 18 months.
-Licensed Realtor since 2001 and over 500 families served.
-KWIF Team Leader/CEO 2015-16
-Certified Residential Specialist (CRS)
-Top Producer in office 2012-13
-#9 of 220 agents for sales volume at previous office.
-Master Sales Society since 2002
Gary and his wife Melynda are top producing agents and believe that their value is premiere personal service and negotiation experts, while understanding real estate trends. Gary graduated from the Univ. of Northern Iowa and believes that real estate is a relationship building business. In his first year as Team Leader the agent count went up 14% and closed sales volume went up 17%. Other major increases: Listings taken +11%, average sales price +7.2%, owner profit +22% and profit sharing +17%. Gary loves to travel to anywhere with a beach, biking, hiking and was a wedding DJ for 25 years. He was a top rated morning Radio DJ for many years.
Gary was recruited in the fall of 2001 and was awarded, "Newcomer of the Year" in 2002 after selling more Cedar Rapids real estate than any other rookie. Gary hosted a radio morning show "Gary & Gretchen" on WMT-FM 96.5 for 4 years.
In 2011, and over 200 transactions closed, Gary earned the highest designation for a Realtor, (CRS) Certified Residential Specialist and joined IOWA REALTY.
The Certified Residential Specialist (CRS) is the highest Designation awarded to sales associates in the residential sales field.
Gary graduated from Northern Iowa in 1987 and has worked in a variety of sales and marketing positions. He has experience in radio, newspaper, publishing, and communication equipment sales. He owned GW Sound Systems for 25 years and entertained over 100,000 people at 450 plus wedding receptions.
Melynda received her B.S. degree from Iowa State. She is the most personal Realtor you will ever meet. She has won many awards at the brokerages she has worked for. Her heart is gold and her passion is treating you like family, handling everything from helping buyers find their dream home to selling homes for the most money possible, quickly and with no problems. EXPERIENCE COUNTS. The value is there! She understands what to look for and what pitfalls to avoid during the buying process.  Melynda is a former Chicago Bulls dance team member during the Jordan era and has a championship watch to prove it!
The Experts by Your Side
When you're selling: Our track record of success means we know how to showcase your house effectively, market and promote it so that it attracts qualified buyers and get it SOLD for the highest price. Throughout the process, we're with you every step of the way, making sure your questions are answered, all the details are handled expertly, and the entire experience is a positive one.
When you're buying: Our expertise in the local market means we can introduce you to homes that meet your criteria – and notify you immediately of brand new listings. We can advise you on what to look for when viewing a home, so you don't make a catastrophic mistake, and we can arm you with in-depth details on every property you see. When you find a home you fall in love with, we know how to negotiate effectively so you get that property, at the best possible price. In fact, nothing pleases us more than saying, "The home is yours."
The Right Real Estate Team for You
Whether you're buying or selling, it's ultimately about realizing a dream. We understand how much the decision will mean to you. In fact, that's one of the reasons we got into real estate – to help people buy or sell a home, while making the process easy and trouble-free. Clients often tell us how much they appreciate our expertise, our willingness to be there with them every step of the way, and our determination to get them the best deal. They also tell us we're friendly and a pleasure to work with – which is quite a compliment!
Next Steps
If you're looking for a real estate agent, it's important that you find someone who is a good fit for you. So let's talk. Whether you're selling or buying, we'd like to learn more about you and your needs and goals. You can count on us to "tell it like it is" and give you a realistic picture of what is possible.
Contact us to get in touch.
As a real estate team who puts clients first, we look forward to hearing from you.